Western Australia's peak body for music, WAM, is proud to announce the appointment of three new leading voices to the WAM Board. WAM today welcome Regional Sounds founder and artist, Alexia Parenzee, WBMC founding partner and film producer Aidan O'Bryan, and the transition of Natasha Collier from her role as WAM CEO to a member of the Board.
The new appointments follow a series of undertakings born from an in-depth strategic review and development of a transformation strategy for the organisation. These have seen the recent relocation of WAM to Goolagatup-Heathecote, and changes to WAM's business structure and operations to support ongoing sustainability. The new appointments follow a comprehensive Board recruitment program to position the organisation for continued growth and ongoing strategic development.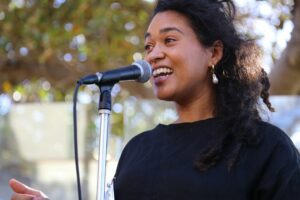 An established self-managed artist and creative leader in the WA's regional music sector, Alexia Parenzee's deep understanding of the unique environment and challenges facing regional artists is an invaluable addition to the the Board. Having established Geraldton-based music organisation Regional Sounds in 2020, Alexia noted her excitement at joining the Board, and 'helping navigate a more inclusive future for music in WA where we have more regional connectivity, more intra-regional exchanges and can continue building on the rich and diverse music offerings being made throughout the state'.
The second new appointment, award-winning film producer and WBMC founder Aidan O'Bryan, brings over two decades of experience in the international arts sector, having worked with international partners the likes of Apple and Google, plus Perth Festival, AGWA and Regional Arts WA. Aidan holds previous experience on the Board of Screenwest, with film credits including iconic WA rockementary Something In The Water, Under The Volcano and features Otherlife and Rams. No stranger to the deep value of artists and the music they create, Aidan noted 'I am thrilled to once again be in the business of thinking creatively and strategically about WA artists and WA music. Contemporary music is not just the soundtrack of our times, it tells the story of our lives and communicates who we are, to ourselves and to each other.  I hope I can contribute to the continued growth and success of WAM and whole sector, and work to meet the challenges and opportunities of the period ahead'.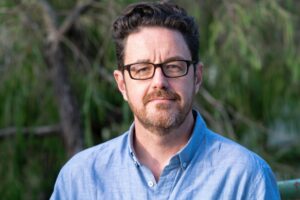 The final appointment sees Natasha Collier stepping down from the role as WAM CEO, and continuing to guide the organisation as a member of the Board. Appointed to the CEO position July 2021 following an extensive search, Natasha played a leading role in WAM's Membership Review, working closely with the Board developing the incoming strategic plan, and renewed organisational focus on engagement, strategic growth and sustainability.
WAM President, Al Taylor, noted of Natasha's new position and appointments, 'in spite of what has been a very tough couple of years for the music industry and WAM, we have been very focussed on a program of transformation to better meet the needs of the industry. What Natasha has achieved in her time as CEO is extraordinary, and she and the team have very much set us up for success. We are very grateful to continue to have her exceptional capabilities contributing to WAM in her capacity as a Board member. Natasha, along with Alexia and Aidan, makes for a formidable collective being added to an already wonderfully committed and talented Board'.
WAM Vice President, Geraldine Rey, echoed this sentiment, noting, 'being able to attract and retain deep industry experience and such an amazing array of skills was key for these new appointments. It sets the organisation to the best place possible and we can confidently say that the new strategy that WAM has developed over the past 12 months to support the WA Music industry will be in good hands for its delivery stage.'