Following the anticipated live reveal at the awards event, West Australian Music (WAM) is proud to announce the winners of the 2022 Song of the Year presented by Act Belong Commit. The awards event was ably stewarded by seasoned radio personalities-turned-MCs, Taylah Strano and Blake Williams at Fremantle live music venue Freo.Social.
A pool of 126 industry representatives judged the nominees and determined the competition winners list for 2022.
Spanning the breadth and diversity of WA's music microcosm, this year's winners are an eclectic mix of emerging and established acts, and a true reflection of the incredible talent that makes up WA's contemporary music community.
Taking out the coveted overall Grand Prize was Regional category winning hip hop artist Dr Tasty with the song Hopscotch, which is more exciting still due to the song being a recording from WAM's regional Demos from Esperance project. A fresh presence in the hip hop scene, Morgan Kelly aka Dr Tasty demonstrates real promise, showcasing lyrics that capture a sharp wit with an attitude that bites.
Song of the Year alumni Carla Geneve was awarded runner up with her Rock category winning song Dog Eared. The award caps off a big year for Carla following the release of her debut album and recent national tour. Fresh off the back of their debut Bigsound appearance, South Summit tops a big year by taking out the second runner up prize with Pop category winner, River Days.
This year's winners list is peppered with femme representation and features both recognised and brand new names. Geraldton's RATSALAD return to the SOTY winners list, taking out the Punk/Hardcore category with their song, Chicken Lips; and country songstress Codee-Lee took out the Country category prize with her song, Smoke & Mirrors.
Winner of this year's Act Belong Commit category is Girls Rock! alumni and artist Iconyx, with the stunning tune, Dawn of the Future. Healthway Chief Executive Ralph Addis offered congratulations to Iconyx for a song that beautifully reflects the category's ideals of Act Belong Commit, and promoting a positive mental health message through the work. "Music has an incredible ability to bring people together to create, engage, inspire and celebrate," Mr Addis said. "We are so proud to partner with WAM through Act Belong Commit to create opportunities for artists to share their talent in a meaningful way."
The event was filled with dynamic performances by nominees Natasha Eldridge, Siobhan Cotchin, Angelina Curtis and category winner RATSALAD lifted the roof off with the event opening performance.
WAM Executive Director Livia Carré acknowledged the outstanding talents of each of the nominees and winners, highlighting the depth and breadth of talent we have here at home in WA. "I am very proud of our state's unique and talented pool of artists, especially our songwriters. It takes great vulnerability to be judged by the industry's best. Each year, Song of the Year demonstrates that talent pool is growing. Applauding these artists, who sit at the heart of our industry, is the least we can do."
We'd like to offer our sincere thanks to our sponsors and partners. Presenting Song of the Year just wouldn't be possible without you all.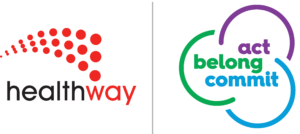 PRIZE SPONSORS
Sam Ford – Tone City Recording Studio      Xpress Mag      Ditto Music       Spotify    Will Hear      Mega Music      Perfect Pitch Publishing      Debaser Studio     XVinylX / Vinyl Café      RTRFM      Ocean Floor Music
STUDIO SPONSORS
385 Studios      Artisan Music      Blondel Recording Studios      Crank Studios       Debaser Studio      Fremantle Recording Studios      John Butler Studio      Levels Studio      Pavement Studios      Poons Head Studios      Real2Reel/James Newhouse        Shanghai Twang Studios      Soundbaker      Sumo Sound Studios       Tone City Recording Studio      Tunafish Recording Company
Category Winners and Nominees